Digital Elevation Models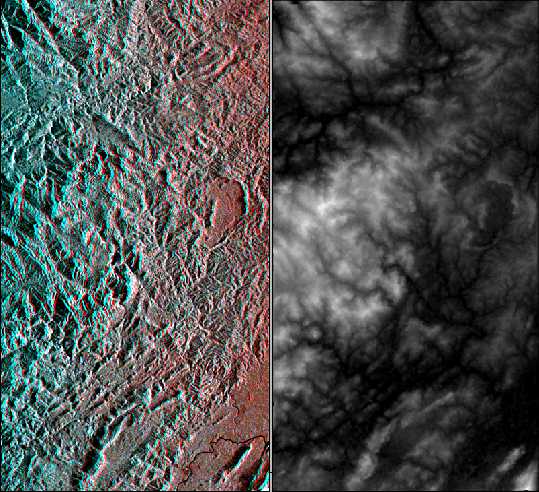 Left: Stereoscopic View obtained combining JERS-1 and ERS-2 SAR data acquired over North-Eastern Honduras (Central America).
Right: Digital Elevation Model obtained using this Stereosopic JERS-1/ERS-2 Pair.
The original version of this DEM has a spatial resolution of 20 meters.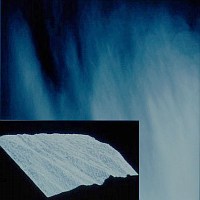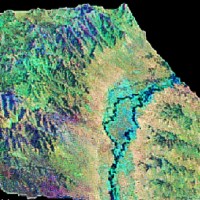 Similarly, we produce Digital Elevation Models:
by Radargrammetry, using RADARSAT, ENVISAT or ALOS bi-incidence, or ERS/RADARSAT, ERS/ENVISAT, ERS/ALOS, JERS-1/ENVISAT, JERS-1/RADARSAT, JERS-1/ALOS, RADARSAT/ENVISAT, RADARSAT/ALOS, ALOS/ENVISAT stereoscopic pairs of satellite images,



by Photogrammetry, using SPOT, ASTER, JERS-1 OPS bi-incidence, or LANDSAT-TM/LANDSAT-ETM+, LANDSAT/SPOT, ASTER/SPOT, etc. stereoscopic pairs of satellite images.
To produce Digital Elevation Models, we master also Radar-Interferometry and Radar-Clinometry Techniques.




Mapping (Space-Maps)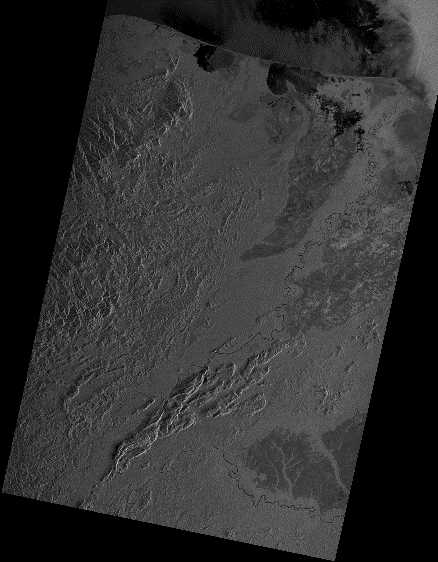 UTM (Universal Transverse Mercator) Map of North-Eastern Honduras and Northernmost Nicaragua
(Central America), produced using two ERS-2 SAR images.
Similarly, we produce Ortho-rectified Space-Maps at a spatial resolution ranging from 1 meter to 500 meters, using satellite imagery:
Radar (SAR) : ERS, ENVISAT, JERS-1, ALOS, RADARSAT, X-SAR, or
Optical : IKONOS, ORBVIEW, IRS, SPOT, LANDSAT, TERRA-ASTER, TERRA/AQUA-MODIS, MOS, RESURS, etc.
A large choice of cartographic projection types, as well as 81 different Earth ellipsoids and 428 datum's, are currently available.




---
Credits:
All techniques presented here are proprietary techniques developped by ParBleu Technologies / PRIVATEERS N.V.
Original JERS-1 data: © NASDA 1996; MITI/NASDA retains ownership of JERS-1 data; NASDA supports PRIVATEERS N.V. in acquiring the satellite data (JERS-1 Project #675).
Original ERS-2 data: © ESA 1996 (Pilot Project PE-FRNE2).
Processed images: © PRIVATEERS N.V. 1998.
---